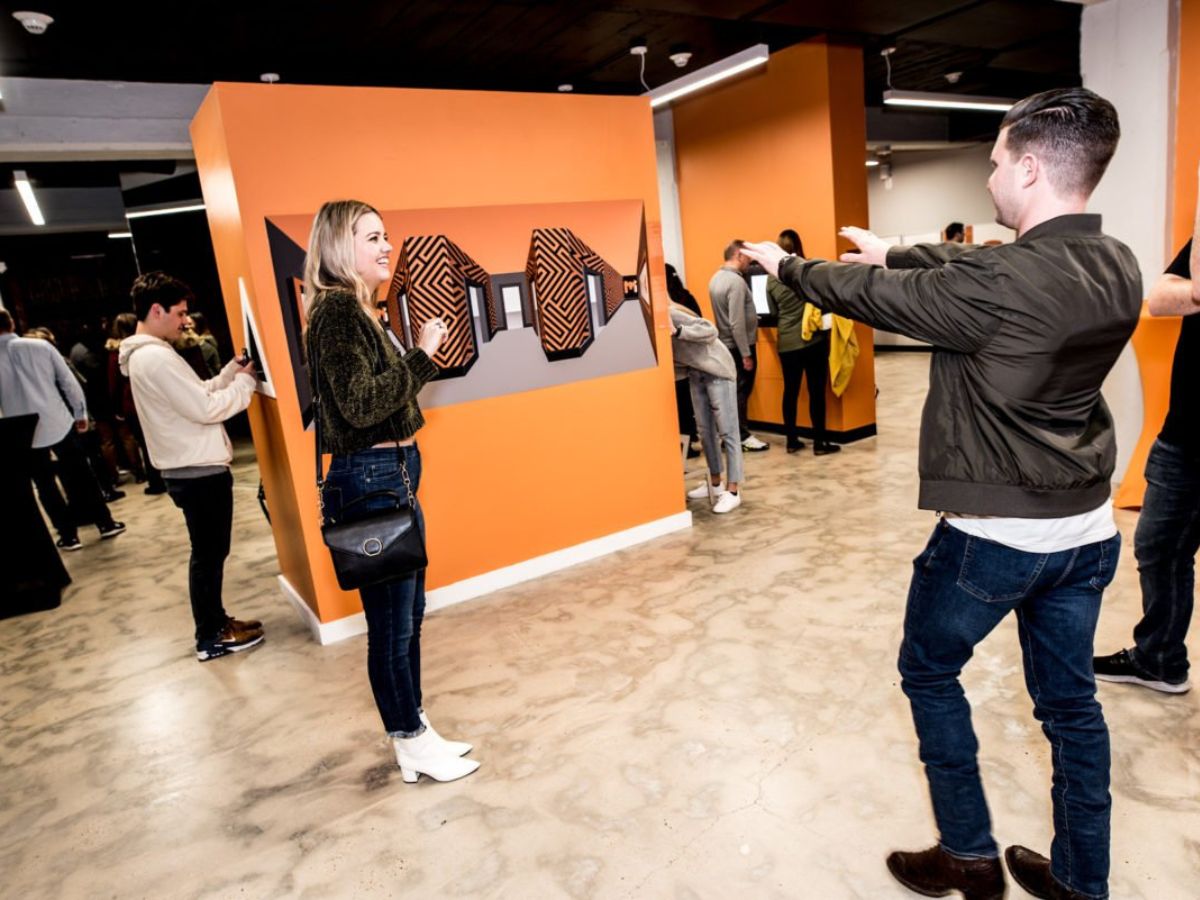 Plan your group visits to MOI Austin!
Come and experience the awe-inspiring wonders at the Museum of Illusions Austin, where a world of incredible optical illusions, extraordinary holograms, and over 50 captivating exhibits awaits!
Whether you're planning a Corporate Event, Family Reunion, Birthday Party, Nonprofit Organization, or any other group gathering, our museum is ready to accommodate groups of all sizes. When it comes to booking a group at the Museum of Illusions Austin, here's some essential information you need to know:
• For groups consisting of 15 or more individuals, we provide an exclusive discount on general admission tickets.
• You have the convenience of booking the discounted ticket price on your own.
• Plan for an exhilarating experience of approximately 45 to 60 minutes, packed with the most mind-boggling illusions and our exclusive dilemma games.
• If your group qualifies for tax exemption or if you would like to request the presence of one of our amazing Illusionists, please submit a form request, and we will promptly respond to your inquiry.
Let's get you started with your group visit!
If you're looking to book a visit to MOI Austin for 40 or more guests, please complete the form and we will get in touch with you! If you are booking for a smaller group, we encourage you to book online with the BUY TICKETS button. Discounts will automatically apply for groups of 15 or more!
OUR VISITORS SAID THIS:
"We had the best time today! Would definitely recommend it as a fun family outing, date day or nights with friends!"

Jenna Williams

"This was so much fun. Strongly recommend you check it out. The staff are so helpful and friendly."

Mary Smith

"We had amazing time at the Museum! We have awesome pictures and memories to share with our family!"

Sarah Harris

"A fabulous afternoon spent here. Well worth a visit!"

Erica
READ ALL REVIEWS